About Us
The Very Best Pest control Experts in Tucson, AZ
Our Philosophy
Got Bugs? Exterminating serves the people, community, and environment of Tucson using the most up-to-date technology, considerate practices, and comprehensive approach to pest control.
We understand that the real value in the services we provide to our Tucson customers every day can be measured by the contentment of each person we serve. Our team considers open communication with you, the customer, regarding your satisfaction with our treatments a must, because we cannot continuously improve without that insight.
While we immediately address the pest issue in your home or business, we don't end treatment there, we instead strive to educate about pest prevention and proper procedures for dealing with the compounds our technicians use.
We aren't interested in providing short-sighted service that leaves customers feeling unaware of their pest problem. With 40 years of combined experience as a family-owned and operated business, Got Bugs? Exterminating recognizes the need to prioritize the safety of all Tucson residents – big and small, young and old, pets and family.
Our Team
Here at Got Bugs? Exterminating we pride ourselves on having a responsive and responsible team. As a locally-owned and family-operated business, we constantly aim to build a long, enduring relationship with our customers by earning your respect and trust with quality service.
Our dedicated technicians are only a phone call away, and you won't get a recording when you call—we actually answer our own phones day and night, weekdays and weekends! Don't be afraid to ask your Got Bugs? exterminator about anything—learn about the solution being applied, its long-term effects, and how we can keep your home or business pest-free on an ongoing basis. All Got Bugs?
Exterminating technicians are trained, licensed, and certified for residential and commercial properties. In order to keep our customers feeling safe when they choose to invite in one of our exterminators, all of our technicians go through a background check and drug screening. Because we understand just how valuable your time is, our team also makes it to appointments on time.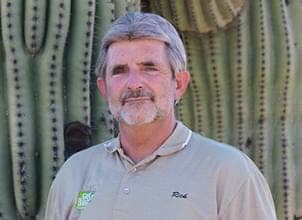 Rick
Co-founder
As one of our co-founders, Rick works tirelessly providing protection from troublesome pests for our customers who've had enough. Working 24/7 since 1998, he has finally agreed to scale back his working hours in order to better serve himself and our team with his keen focus and skill. Rick is a true asset to our team with his persistence and over 20 years of experience.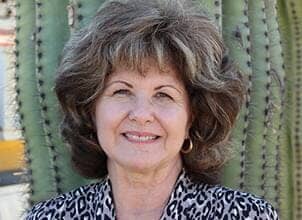 Elizabeth
Co-founder
Elizabeth or Liz as she is referred by from most of her customers, one of the company co-founders, maintains customer service that is unparalleled with her humor and perseverance. Providing support to her team of pest control professionals is her utmost priority – second only to her customers.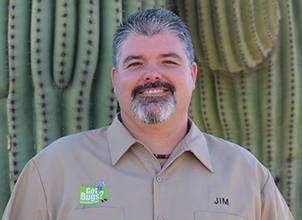 Jim
Co-founder
Jim, another co founder, is the son of Rick and Liz.is He shows his dedication to the company and his parents, by managing the day to day operations of the business. He focuses his energy living by the mission and values he helped to create from the first day of inception at Got Bugs? Exterminating.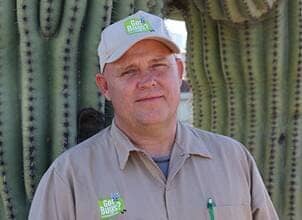 Dave
Technician
Dave is our esteemed termite specialist, whose 23 years of experience in managing termite infestation make him exceptional at assessing, and treating the pest problems of our many Tucson customers. He consistently shows us his passion for our mission and values by prioritizing customer satisfaction.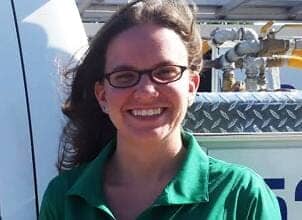 Jessica
Customer Service
Provides customer service that goes above and beyond. She demonstrates this with her hard work and dedication to the staff and the customer. She truly believes in our motto, "Our Family Protecting Yours!"
Holly and Harlie
Team Support
Holly, Jim's wife and their daughter, Harlie, may not take part in the daily operations of our business. However, without their encouragement, and support, Got Bugs? Exterminating would not be where it is today!